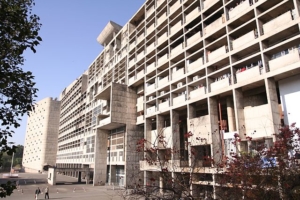 I remember reading about Brasília when I was a boy. Brasília is Brazil's capital. It was designed from scratch as a "new, planned city", just like several others around the world. By many accounts, the city is ugly and boring. The feature montage I borrowed is misleading; take a closer look at those rows of monolithic slabs. Much of the city looks like that, or worse. A few key buildings in the central district have sculptural qualities, but most buildings throughout the city, including and especially apartment blocks and office buildings, are featureless boxes, hardly surprising given that the chief architect was the communist Oscar Niemeyer, who cited as his inspiration the French modernist architect Le Corbusier, notorious for his featureless monoliths.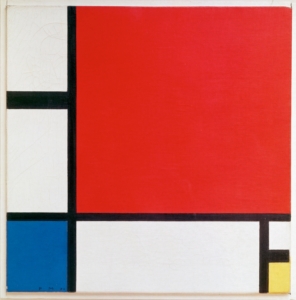 The city planners intentionally designed the city into different functional segments, instead of mixing activities as crowd-developed cities do. So, for example, if you're in the hotel district as a visitor, you get to look at more hotels. The city was designed for driving, not walking, so pedestrians reportedly end up risking their lives dashing across thoroughfares and freeways. Between lack of pedestrian traffic and single-use zoning, there's reportedly no significant night-life, which seems odd for a Latin-American country.
The overall plan of the city is the shape of an airplane. I don't know how good the overland transportation facilities are, but due to some unusual geography, Brazil tends not to have extensive railroad networks. My guess is the city was designed to be served mostly by air traffic, and will be severely impacted when air traffic declines with rising fuel prices and aging air fleets.
Normal cities aren't really "unplanned"; they ARE planned, by the conscious and unconscious choices of MANY people instead of by the conscious, excessively conceptual choices of just a few people. When an entrepreneur decides where to put his business, he thinks about what kinds of people doing what kinds of activities would be interested in his business. So, for example, an entrepreneur would put a hotel near business activities, entertainment and recreational facilities, and restaurants, instead of clustering all the hotels together.
So when a community is said to be "planned", what that really means is that the planning has been centralized instead of dispersed. Here's a recent story about a planned community, only they're calling it a "smart city":
Bill Gates buys big chunk of land in Arizona to build 'smart city'
PHOENIX – One of Bill Gates' investment firms has spent $80 million to kickstart the development of a brand-new community in the far West Valley. … "Belmont will create a forward-thinking community with a communication and infrastructure spine that embraces cutting-edge technology, designed around high-speed digital networks, data centers, new manufacturing technologies and distribution models, autonomous vehicles and autonomous logistics hubs," Belmont Partners said in a news release.
Bianca Buono , KPNX 11:04 AM. MST November 13, 2017
My take:
The USA is already over-built. We don't need any more infrastructure; we can't even keep what's already built in working order!
American demographics are increasingly 3rd world. We're running out of engineers but we have plenty of unskilled people and chronically unemployed people. Is that who's going to live in Bill's model city? What are they going to do with their high-tech toys?
We're undoubtedly on the wrong side of the peak resource curve. Why would anyone build a resource-intensive new city extremely dependent on air-conditioning and piped-in water? Where's the water going to come from, and will it be a depleting resource? Wouldn't it make more sense to re-engineer existing cities for resource efficiency?
My prediction: the planned city, if it's ever built, will end up being a costly sink-hole for money and resources, and an ugly, unpleasant place to live.
I wouldn't invest.
I wouldn't live there.
I wouldn't even be curious to visit, unless to document the fiasco for posterity.
For long-term viability, I'd find somewhere with arable land, nearby economic production (hard to find in western countries anymore), and several lines of transportation including rail.
Bill Gates is very intelligent, probably genius. He's skilled at math and science. My guess though is that he has an extreme "left-brain" cognitive profile: he thinks excessively in terms of pre-existing concepts, and isn't very creative. His company's consumer products are a reflection of that bias in his thinking.
It might be genetic, or it might be the result of living in a culture that is itself getting excessively "left-brained". Keep reading my website for insights that are a little more cognitively-balanced.