The problem is never the problem; the problem is your reaction to the problem.
If we had a big party just before we expired, with friends and family, all smiles and laughter to the end, and went out with a song in our hearts, then even death wouldn't seem particularly tragic. It would just seem like the end of a mundane process.
It IS just the end of a process.
Death is not a problem; the problem is suffering as a result of pain and fear.
It's not the end of any thing. As far as we're aware, nothing comes into existence, nothing goes out of existence, things just change form. There is no self; it's just a purposeful illusion that helps us to maintain biological integrity. When our life's work is finished, nothing that's real disappears!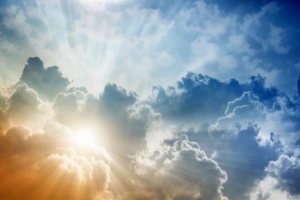 We are Awareness experiencing streams of sensory input. Sensory experiences come in and out of Awareness. But our true nature, Awareness, exists outside time and has no moving parts to wear out!
What happens is that we fall in love with individual streams of sensory input, start identifying with them, and develop an "ego". The ego is a purposeful illusion, that helps us maintain biological boundaries and give us an incentive to fight for survival as long as possible. That part is good.
The only bad part is identifying with something that never did have any tangible existence, and then worrying about something going away, that never actually existed.
Ultimately, it's all good. Suffering implies enjoyment. Death implies birth. Sickness implies health. We tend to think of all these conditions as "opposites", but they are necessarily two sides of the same coin; only in your imagination, within conceptual boundaries that exist only in your mind, can you have one without the other. It's mind-boggling, but if we never experienced suffering, we wouldn't recognize bliss. As any artist can tell you, there's no foreground without a background!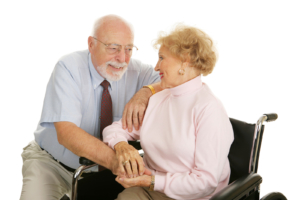 Without suffering, there would also be no compassion; we'd all be completely selfish. Some would argue "no loss". Are they so sure about that? Would our experiences be that much less rich for not ever having experienced compassion?
What about courage? Is that worth experiencing?
If you can experience life from something closer to a God's-eye point of view, you embrace it all, even the suffering. You kiss the wheel of Samsara, the cycle of birth, suffering and enjoyment, and death. Samsara is nothing more or less than the other side of Nirvana. Their dual nature is an illusion of your mind, which separates things out with conceptual boundaries that exist only in your mind so that it can process reality in workable chunks.
Ask for help handling pain
Pain is our friend; its purpose is to alert us to harm that needs our attention. If it's chronic and associated with a condition you already know about, then it's no longer needed. You can ask your doctor for help to at least take the edge off it.
Handle pain by handling suffering
I am myself in chronic pain. I don't take any pain medications because I don't feel any need. Maybe someday I will, but not today.
Suffering is not the same thing as pain; suffering is more like mental anguish. If you can reduce suffering, your tolerance of pain increases. This isn't my opinion; it's an experimentally-derived empirical fact. If people are in a good mood, their tolerance of pain is much higher than if they're already miserable. This is how my own pain is quite tolerable to me. I am content, and happy most of the time.
You can reduce suffering by dissociating from the body. Sri Ramana Maharshi maintained peace of mind through the process of cancer. He would look at his aching arm, where the tumor was, and calmly remark "poor arm". I do the same thing with my chronic pain. "My body is in pain. I'm OK. I enjoy life. I have work yet to accomplish (finishing raising a young daughter!), and I am grateful for the time I have left to work on it".
Happiness solves all problems. Keep your spirits as high as you can.
Start noticing blessings. What you are grateful for, contributes to your happiness. What you take for granted, doesn't.
Spend time with family and friends, doing things you enjoy, up to your ability. It doesn't have to be expensive or extravagant. Just a phone call will raise your spirits. If that isn't possible, recall warm, happy memories. Think loving thoughts of them, and they will ease your own mind.

Mindfulness training can help reduce anxiety caused by over-thinking things you have no control over.
Exercise if you're up to it, and just time outdoors, at least 10 minutes twice a day, can help keep your spirits up.
You are a part of the team that's fighting for your life. Your immune system is working hard to destroy disease and heal your body. Enjoy the comfort of rest and relaxation when you need them. This fight is part of your divine purpose.
---
Learn more: