Just to be clear, "capitalism" is not synonymous with "free markets", much less "honest money". It's always been a nebulously-defined concept. It seems to have started out as an ideal of banks as aggregators and guardians of capital. The banks were supposed to aggregate little bits of capital from many clients, and lend it only to those with the best ideas for putting it to productive use. What happened instead is that the banks became creators of credit on-demand. The ability to literally print money on demand and bail out cronies created moral hazard. The banks ended up loaning it out to cronies to create networks of oligopolies and interlocking directorates, and also loaning it to the government to squander on wars, welfare, and boondoggles, the unproductive use of the money being a short-term advantage because it guarantees repeat business.
I'm opposed to the latter regardless of what you call it. Interestingly enough, it does have an actual historical tie to communism as we'll get to shortly. You can read more about it in the book
The Creature from Jekyll Island
, regarding the origins of the Federal Reserve bank.
I've found a pilot project for radical changes the capitalists have in mind for our economy. There are numerous bicycles parked around this city, mostly lime-green but they also come in yellow and orange. If you have a specific app on your phone, you can rent them out for $1/hour by scanning the code on the bike.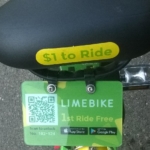 I don't think anybody's making any money on these. My guess is that this venture is subsidized by someone with deep pockets—probably the city government, but only after being put up to it by someone much higher up the power hierarchy. The purpose of the project is to train us to get used to the idea of renting equipment as we need it, for only as long as we need it, rather than buying it and letting it sit unused most of the time.
Smart phones can be used to pay for goods, and they can be used to summon self-driving cabs to pick us up, drop us off, and drive off to the next customer. So you won't need a bike, or a car.
This article was posted on the World Economic Forum. I strongly suggest reading it, to understand an economic trend that is being encouraged by the world's central economic planners:
The system described should remind you of communism. The real points of communism, that the communists didn't openly disclose to their dupes, were that
Prole's don't own property.
The prole's ARE property.
They don't get to decide what their own standard of living is; someone else makes that decision for them.
You can't opt out. There are no alternatives anywhere on the planet. It's a global system, ostensibly to prevent war, but more likely to prevent challenges to the power structure.
These are still the goals, communists just don't call the plan "communism" anymore. This is the real reason communism was always bankrolled by big investment bankers and money-center bankers.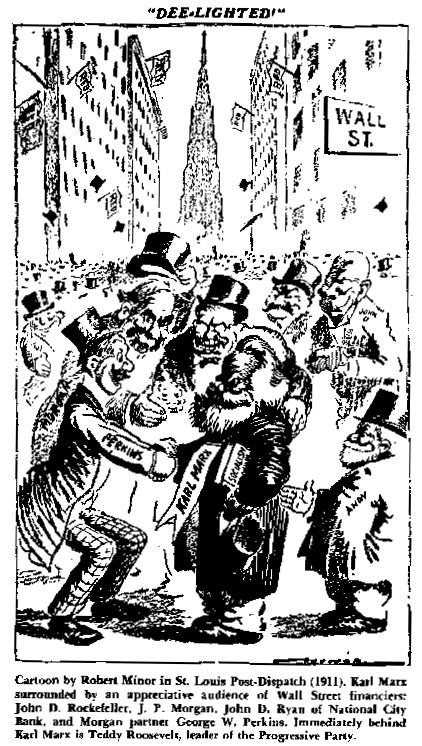 In our city we don't pay any rent, because someone else is using our free space whenever we do not need it. My living room is used for business meetings when I am not there.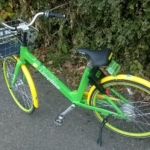 I'm skeptical of the free rent or for that matter, free anything else. If money is still flowing, then my guess is she still pays rent. All her expenses will be automatically deducted directly from her account. Regardless, the implication is that she doesn't own her own home. It's been "digitized" in a blockchain. That's why she can't decide whether or not to allow her living room to be used for business meetings. Ownership means that you get to make choices about your own property. If you own nothing, you don't get to make choices.
This is very much the outcome that communists had in mind as regards abolition of property.
Once in awhile, I will choose to cook for myself. It is easy – the necessary kitchen equipment is delivered at my door within minutes. Since transport became free, we stopped having all those things stuffed into our home. Why keep a pasta-maker and a crepe cooker crammed into our cupboards? We can just order them when we need them.
This also made the breakthrough of the circular economy easier. When products are turned into services, no one has an interest in things with a short life span. Everything is designed for durability, repairability and recyclability. The materials are flowing more quickly in our economy and can be transformed to new products pretty easily.
This part really is a benefit: there are no longer incentives in place for planned obsolescence, and resources don't sit unused most of the time; they're moving from user to user.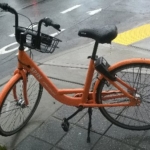 Unfortunately, tho, there's a cost: since you don't own them, you have no control over them. Your major appliances at least are spying on you. Of course, that has already started, even though you still nominally own your television, computer, and refrigerator. But already, the vendors of those devices are starting to insist that you really just own permission to use them. That's because they're insisting on controlling the appliances, or more precisely, the data about you and your habits that the appliances are collecting.
The title of the WEForum article even admits that you won't have any privacy. It's not a secret because they want you to get habituated to the idea like a frog to water slowly coming to a boil. You're already getting used to the idea insofar as you're probably aware that you're constantly being spied on already. As long as it's unobtrusive, you won't think about it much and eventually will give up resisting if you haven't already.
Someday, instead of paying a flat fee for permission to use appliances, you'll be paying rent in perpetuity. The point is to move from an ownership model to a rental model.
An alternative model that's already in place is when you rent out things you own so that other people can use them too, the "shared economy". My guess though is that the current implementation of the shared economy is just a stepping-stone and will be replaced wholesale; prole's will be discouraged from owning anything.
Shopping? I can't really remember what that is. For most of us, it has been turned into choosing things to use. Sometimes I find this fun, and sometimes I just want the algorithm to do it for me. It knows my taste better than I do by now.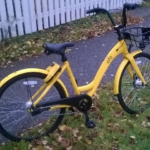 Prole's will be encouraged to turn their choices over to an AI. They might not even have any other option or in other words, any choice. You just tell the AI what you need, and it will deliver what it decides you are allowed to have. If you're lucky, maybe you get to rate its choice so it can do better next time.
She has claimed that she gets a lot of benefits like rent and transport for free. I already stated that my guess is that she pays for them, directly or indirectly (delivery might be included with the cost of the item), through automated deductions from her account. Another guess would be that the AI budgets for her, since she's not consciously making choices for herself; since the money is deducted automatically from her account she probably loses track of how much money she's spending. So the AI takes over. It decides what she can afford, and that probably has more to do with the item that shows up at her door than her own tastes, contrary to her unrealistic expectations.
The AI can manipulate her "choices" by controlling what information is shoved in front of her face when she turns on a computing device. This isn't theoretical; manipulation of choices is already happening. This might be the plan to prevent her from over-consuming relative to her productive capacity. "From each according to her ability, to each according to her needs!" The AI will decide what your needs are.
If they can get the system to work as I suspect it's intended, they might make her spending account invisible to her, so that from her point of view, it seems as if everything really is "free", and that "money" has been abolished; the book-keeping will be hidden from view just like the real decision-making processes in our so-called "democracy". At that point, the system will achieve the appearance of Star-Trek level Communism. My guess is that it will be just as big a nightmare as the original version of communism.
One more side-effect, probably the most sinister of all:
Making conscious choices is one of the most advanced functions of the human brain. It entails running simulations of the future in order to weigh as-yet unseen costs and benefits. To give that function up to a machine is to give up your humanity, and devolve into domesticated livestock.
Thou shalt not make a machine in the likeness of a human mind.
―Frank Herbert, Orange Catholic Bible, Dune
When AI and robots took over so much of our work, we suddenly had time to eat well, sleep well and spend time with other people. The concept of rush hour makes no sense anymore, since the work that we do can be done at any time. I don't really know if I would call it work anymore. It is more like thinking-time, creation-time and development-time.
What do you suppose happens to people who aren't smart enough or creative enough to think, create, and develop? Collecting UBI and banished to virtual reality? I wouldn't count on a happy ending.